Organic make-up remover oil
The organic make-up remover oil is used during the first step of the layering, an Asian skin care routine that consists in taking daily care of your skin using 6 beauty products that are :
- Make-up removal with a natural make-up remover oil.
- Cleansing with an organic facial cleans er to perfectly remove even the most encrusted dirt.
- The lotion to soothe the skin and reveal its radiance.
- The eye contour care that eliminates puffiness and dark circles to illuminate the eyes.
- The serum that will reinforce the effects of the day cream.
- The day cream to moisturize and protect the skin.
Some people add a floral water such asorganic rose water to their routine. It is also possible to opt for a complete routine with an organic beauty pack to adopt the multimasking ritual.
Why choose purifying make-up remover oil?
This organic make-up remover oil gently removes make-up and impurities, leaving the skin soft and supple. It is suitable for all skin types, mixed, oily, blemished, sensitive, dry, unlike a cleansing milk - for example - which may not be suitable for certain skins. Moreover, it is also effective on waterproof make-up.
In addition, Akane's purifying make-up removal oil is easily integrated into your daily beauty ritual. It can be applied with the fingers to a dry face - even if you have sensitive skin. Using circular movements without rubbing, gently massage your eyelashes and your entire face, then rinse 2 or 3 times with warm water. Use theKonjac sponge, adapted to your skin type and moistened beforehand, to remove any excess. This accessory will perfect your make-up removal and cleansing, in order to eliminate impurities in depth. Finally, wipe your face gently with a clean towel so that the water does not dry out the skin.
Then you can start your beauty routine with organic lifting serum, organic moisturizing cream, day and night, eye contour care and tutti quanti. In short, the ABC of a nourished and protected skin!
A natural make-up remover oil
Our make-up remover vegetable oil is 100% organic and natural. It is guaranteed free of silicone, preservatives, PEGS, mineral oil and phenoxyethanol. At Akane, we choose to use non-chemical formulas because the best ingredients are found in nature. Enough to replace all your previously tested make-up remover products.
Our organic make-up remover oil is therefore only made up of natural ingredients, namely :
Pomme & Feuille®: An alliance of two types of polyphenols (quercetin and sieboldine) in addition to omegas 3 and 6 for a global protective action of the skin, and for their regenerating virtues.
- Organic Sunflower vegetable oil: Rich in omega 6, it is moisturizing, soothing and softening. It is also essential to rid your face of all the dirt and impurities accumulated throughout the day. It is therefore naturally found in our organic make-up remover oil.
- Natural Vitamin E: It is perfect for keeping skin in perfect health thanks to its antioxidant properties. It will also promote collagen production and protect against free radical damage. In our natural make-up remover oil, it is essential to help you rid your face of all dirt and impurities lodged in the pores. Otherwise, the skin is at risk of blackheads, especially if it has an oily tendency.
Thanks to its all-natural composition, our organic make-up remover oil is suitable for all skin types and gently removes even the most sensitive skin. It is recommended to use it every evening. Indeed, it is important not to skip the make-up removal step for the well-being of your skin, at any age. Remember that your skin regenerates itself at night, so it is imperative that it is cleansed of impurities and make-up residues beforehand. n effect, cosmetic products can clog pores if they are not carefully removed every night. This will prevent the appearance of imperfections linked to bacteria and therefore to poor make-up removal.
Indeed, a clean skin will then be more receptive to care products, especially moisturizers. Your skin will be plumped up and fresh as soon as you wake up. For example, you can use the moisturizing melting cream after removing make-up and cleansing. This is why we recommend that you remove your make-up/clean your skin every evening, even if you do not wear a cosmetic product such as foundation during the day.
Make-up remover oil: how? for whom? for what?
How do I apply my make-up remover oil?
The make-up remover oil is applied with the fingers on a dry face. Massage gently in circular movements (as for the eyelashes, closing the eyes) then rinse thoroughly with warm water. You can use a konjac sponge adapted to your skin type to remove any excess and for even more efficiency!
Why use an organic make-up remover oil?
Make-up remover oil is more effective than a simple milk or micellar water. It removes all traces of make-up, even waterproof, while leaving the skin soft and supple.
Who is organic make-up remover oil for?
Organic make-up remover oil is ideal for all skin types, even oily skin. By avoiding stripping the epidermis, it will help to self-regulate the production of sebum. We flee from mineral oils from oil refining and turn to organic products, much healthier for our skin!
| | |
| --- | --- |
| CAPRYLIC/CAPRIC TRIGLYCERIDE | Solvent for active ingredients, emollients that give softness and suppleness to the skin. |
| HELIANTHUS ANNUUS (SUNFLOWER) HYBRID OIL* | Sunflower Oil* |
| 4-POLYGLYCERYL OLEATE | Solubilizer of natural origin |
| PERFUME (FRAGRANCE) | Perfume of natural origin |
| TOCOPHEROL | Anti-oxidant of natural origin |
| ROSA RUBIGINOSA SEED OIL*, PYRUS MALUS (APPLE) FRUIT EXTRACT, PYRUS MALUS (APPLE) LEAF EXTRACT | Components of the Akane oleoactive (virgin oil of Muscat Rose*, Akane apples and apple leaves) |
*ingredients from organic farming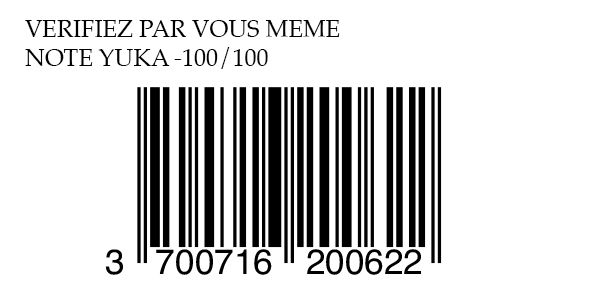 To please or to please oneself