Organic face cleanser
Organic Fresh Cleansing Gel eliminates impurities and perfectly cleanses the face. Enriched with pure ORGANIC Aloe vera juice, it soothes sensitive skin day after day. It is the 2nd step of the layering, an Asian skin care routine that consists in taking daily care of your skin in 6 key steps. This organic facial cleanser leaves the skin clean and clear.
How do I use an organic facial cleanser?
Apply our organic facial cleanser in the morning and evening on wet face, massage into a lather and rinse thoroughly with clear water. For deep cleansing and gentle exfoliation, you can use one of our Konjac Akane sponges, adapted to your skin type.
Would you like to try your hand at layering? Here are the steps to follow:
- oil make-up removal: oil make-up remover allows to remove any make-up residue gently, without rubbing the skin;
- Soap cleaning: as indicated above, we use the Fresh Cleansing Jelly morning and evening, using one of our Konjac sponges (natural or enriched with pink clay, bamboo charcoal or Aloe vera) ;
- floral water vaporization: to wake up the skin while providing all the benefits of fruits (Akane flower and fruit water is enriched with organic rose water, for a fresh and luminous complexion!) ;
- application of an eye contour care: the eye contour is the most fragile area of the face. A serum dedicated to the youthfulness of the eyes will help prevent the first signs of aging, smooth out fine lines and awaken the eyes!
- application of a serum specific to your skin type: a serum is a care product full of active ingredients that prepares the skin to receive the usual day cream. It helps to treat certain imperfections and brings radiance to the complexion;
- application of a moisturizing cream: moisturizing the skin is necessary to help it maintain its role as a protective barrier. Essential, therefore, whether you have dry, combination or oily skin!
> The +.
99.5% natural formula - No paraben - no SLS - no PEGs - no silicone - no phenoxyethanol.
What active ingredients does this organic face soap contain?
The Fresh Cleansing Jelly is an organic face soap, gentle for the skin and enriched with the oleoactive Apple & Akane Leaf and pure Aloe vera juice.
La Pomme & la Feuille®: an alliance of two types of polyphenols (quercetin and sieboldine), omegas 3 and 6 for an overall protective and regenerating action.
Pure ORGANIC Aloe Vera Juice: moisturizing, soothing and healing properties. Would you like to know more about Aloe vera and its many benefits? It's this way!
| | |
| --- | --- |
| AQUA (WATER) | Demineralized water |
| HORDEUM VULGARE (BARLEY) EXTRACT* | Barley sprout floral water* |
| DECYL GLUCOSIDE | Solubilizer of natural origin |
| MONOSODIUM CITRATE | Curator |
| SODIUM HYDROXIDE | pH adjuster |
| GLUCONOLACTONE | Preservative of natural origin |
| CELLULOSE GUM | Gelling agent of natural origin |
| PERFUME (FRAGRANCE) | Perfume of natural origin |
| ROSA RUBIGINOSA SEED OIL*, PYRUS MALUS (APPLE) FRUIT EXTRACT, PYRUS MALUS (APPLE) LEAF EXTRACT | Components of the Akane oleoactive (virgin oil of Muscat Rose*, Akane apples and apple leaves) |
| ALOE BARBADENSIS LEAF JUICE. | Pure aloe vera juice*. |
| CITRIC ACID | Citric acid of natural origin |
| CALCIUM GLUCONATE | Preservative of natural origin |
| SODIUM BENZOATE | Curator |
| POTASSIUM SORBATE | Curator |
*ingredients from organic farming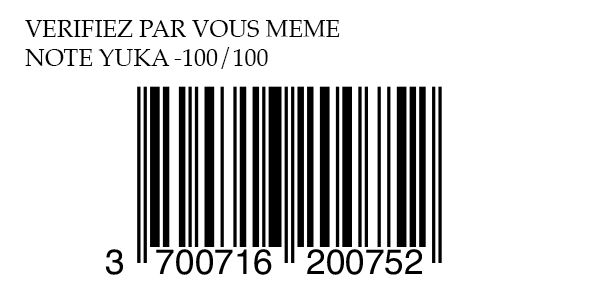 To please or to please oneself