Skip-care: My new minimalist beauty routine
11/09/2020
I'm sure you're already familiar with the treatment method called "layering"? Ideal for those who like to take their time in the bathroom, layering is a 6-step ritual with many benefits, including the triple makeup removal step. But for those who don't have the time or desire, a minimalist beauty routine emerges, called "skip-care". We'll explain it all to you!
THE SKIP-CARE WHAT IS IT?
Like layering, skip-care comes from Asia. This new ritual consists of adopting a more minimalist facial care routine that consists of few products and focuses on the real needs of our skin. The skip-care is part of a logic of reasoned and responsible consumption of beauty products, preferably using natural and organic skin care products. The idea is to give priority to the quality of the products rather than the quantity used. This minimalist beauty routine can be summed up in 2 important steps: cleansing and moisturizing the skin. If your skin encounters other problems (dryness, imperfections, pigmentation spots), the important thing is to listen to it and continue to provide additional care if necessary.
THE BENEFITS OF A MINIMALIST BEAUTY ROUTINE
GOOD FOR YOUR SKIN
The accumulation of care from conventional cosmetics does not always have beneficial effects on our face. These treatments have chemical formulations and are often comedogenic for your skin, especially if they are applied one after the other. For a minimalist beauty routine, we start by reducing the number of treatments used in order to benefit from their benefits without saturating our skin. Then, we select products that respect our epidermis. We turn to organic cosmetics with a natural composition (their active ingredients are just as effective). To inspect the composition of the products, the Yuka application will be your ally and will guide you in your choices!
IDEAL FOR HEAVY SLEEPERS OR THOSE IN A HURRY.
Cream, serum, eye contour, foundation... the list of beauty care products to be applied can sometimes take up precious moments of our time. So for those of you who want to spend minutes in bed or for those in a hurry, adopting this minimalist beauty routine will please you. This new routine based on 2 essential gestures (cleansing and moisturizing) can be accomplished in only 5 minutes!
PERFECT FOR YOUR SAVINGS
This move to a minimalist beauty routine is totally approved by our wallet! This time, before cracking up in the cosmetics section, we ask ourselves if our skin really needs such and such care... We reason our purchases and consumption for a guaranteed financial gain!
BETTER FOR THE PLANET
1, 2, 3 products and hop our new beauty routine is complete! We take responsibility for our purchases and avoid over-consumption of skin care products that our skin may not necessarily need. Fewer products, less packaging, less plastic, it feels good! By selecting organic and natural skin care products for this new routine, we are also more respectful of nature. A certified organic skincare product ensures that the ingredients selected come from controlled and environmentally friendly crops, unlike conventional cosmetics where formulations contain elements from petrochemicals for example.
WHAT MINIMALIST ROUTINE TO ADOPT?
Among the various stages of care, those to be kept are the cleaning of the skin (including make-up removal) and the hydration of your face. In order to select the right products for your routine, especially regarding hydration, it is important to determine your skin type. If you need more advice on your skin type, carry out our online skin diagnosis or call our free beauty consultant by phone on 06 47 59 30 24 for more information.
In order to reduce the number of products to be used, it is also good to focus on treatments with multiple benefits. At Akane, all of our skin care products contain a precious cocktail of antioxidant benefits that preserve your skin and restore its radiance! This magical cocktail is none other than our powerful oleoactive ingredient, based on Akane apples and leaves and muscat rose oil, which you will find in our entire range.
For this minimalist and natural beauty routine, Akane offers you to use 3 products: a make-up remover oil, a cleansing jelly and an organic moisturizing cream adapted to your skin type.
FIRST STEP: SKIN CLEANSING (2 PRODUCTS)
DISCOVER OUR MAKE-UP REMOVER OIL AND CLEANSING JELLY

The cleansing stage of your skin remains one of the most important to maintain for a minimalist beauty routine. Make-up is removed from the face and then cleansed with a gentle cleansing gel. In this way, your skin is rid of make-up residues, pollution, small impurities and is ready for a good hydration!
For make-up removal, turn to an organic make-up remover oil. It does not require the use of cotton (another little extra for the planet) and offers you a deep but gentle make-up removal without leaving an oily film! To use it, pour a few drops of oil in the palm of your hand, apply to your dry face, make small circular movements to spread the oil and gently remove make-up, rinse with warm water.
If you don't wear make-up, you can go straight to cleansing your skin and your routine is reduced to just 2 products!
When cleansing your skin, choose a mild cleansing gel so as not to attack it. Apply a small amount of product to your moistened face, massage with circular motions and rinse off with warm water. If you already have a konjac sponge, moisten it and put some cleansing gel on it. Gently wipe the sponge over your face for a deep cleansing.
SECOND STEP: HYDRATION (1 PRODUCT)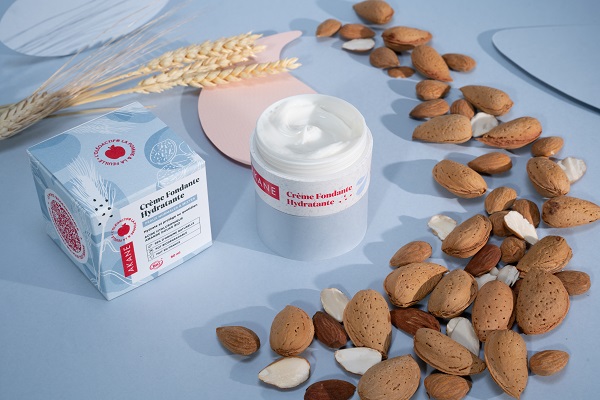 ---------------------------------------
⭐⭐⭐⭐⭐ 5/5
Anne - "A very pleasant organic cream. The texture moisturizes well and does not stick. It's really very pleasant to wear every day."
---------------------------------------
Once your face is perfectly cleansed, it's time tomoisturize. For this step, the care to be selected depends on your skin type.
For oily skin: to moisturize oily skin, choose a cream or gel with a light texture so as not to overload the skin. Aloe vera gel is ideal for regulating excess sebum in oily skin without leaving an oily film. In addition to moisturizing your face, aloe v era gel can be used for many other purposes: insect bites, hair care, sunburn ... A multifunctional care that we love to have in our minimalist natural beauty routine!
For normal to combination skin: to properly moisturize normal to combination skin, the moisturizing cream chosen should be light to regulate excess sebum but also moisturizing enough to bring water to dehydrated areas of the face. Our moisturizing melting cream brings ideal comfort to normal to combination skin without weighing it down. Enriched with hyaluronic acid, this cream restores suppleness to your skin and protects it from skin aging. It is therefore also ideal for preventing the first signs of aging.
For dry skin: Dry skin needs deep nutrition. To meet its needs, we turn to a nourishing cream enriched with vegetable oils and butters. Our nourishing muesli cream brings comfort to dry skin and does not leave an oily finish on the face. If you're running out of hand cream or have a few dry areas on the body, our muesli cream perfectly nourishes the other areas of the body that need it! One more 2-in-1 care for the skip-care option.
As you can see, using the skip-care means using only a few products that meet your skin's needs and allow it to breathe. For those who want to take this minimalist routine a step further, you can also let yourself be tempted by cosmetic fasting...
LAYERING OR SKIP-CARE, WHICH TO CHOOSE?
According to their definitions, these 2 care rituals are quite opposite. One advocates the use of 6 different products, while the other would only require 3 products for your beauty routine. So how do you choose?
The skip-care is ideal for busy schedules and a small budget and gives your skin a break. Layering allows you to round off your beauty routine with additional treatments and benefits, while at the same time allowing you to relax. You can combine these two rituals very well by choosing skip-care during the week and layering at the weekend!
In terms of the ecological aspect, the skip-care is more radical and undoubtedly allows you to consume beauty products sensibly. However, you can also apply this method of consumption to layering. You limit yourself to the use of 6 products, avoid buying additional care when your current care is far from finished and turn to nature-friendly cosmetics with BIO labels (Cosmébio, Ecocert).
According to these 2 rituals, your skin can also react differently if it lacks care or if it has received too much. The important thing remains to listen to your skin, to identify its needs, to concentrate on the essential by giving it just what it needs and avoiding over-consumption!
------------------------------------------------------------------------------------------
Would you like personalized advice for your beauty routine?
- Call us free of charge on 06 47 59 30 24, our beauty consultant Akane will be happy to answer all your questions.
- Make your skin diagnosis directly online to find out your skin's needs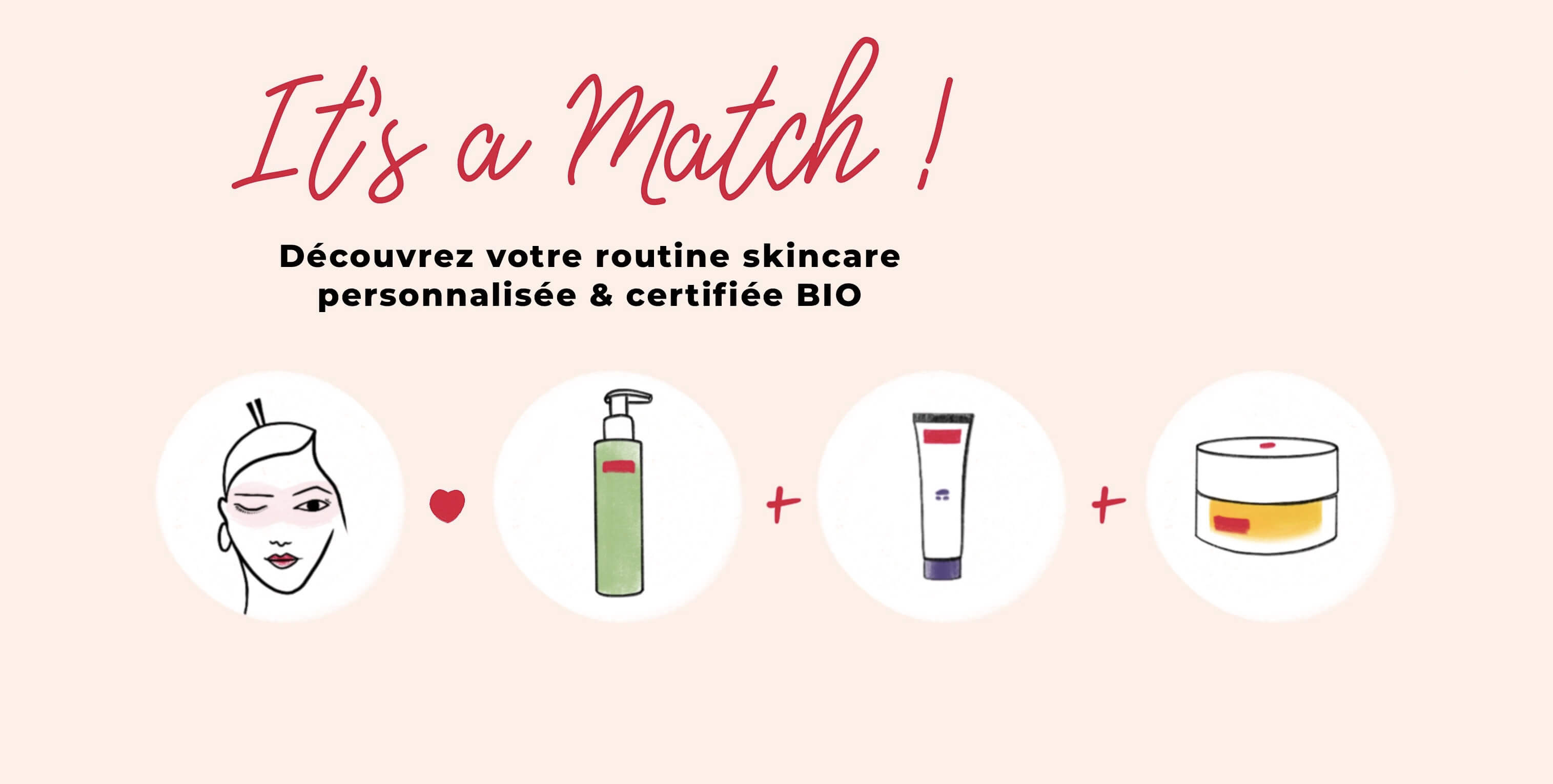 Would you like personalized advice for your beauty routine?
- Call us for free at 06 47 59 30 24our beauty consultant answers all your questions
- Make your skin diagnosis directly online.

Article written by : Aline Foulet

Founder of the cosmetic brand Bio Akane Skincare

Akane Blog